We are able to extract the genetic material (DNA or RNA) you need to perform your analyzes from any type of sample:
Various tissues (blood, skin, ...)
Cell pellets (eukaryotes or prokaryotes)
Environmental samples (water, soil, ...)
Faeces...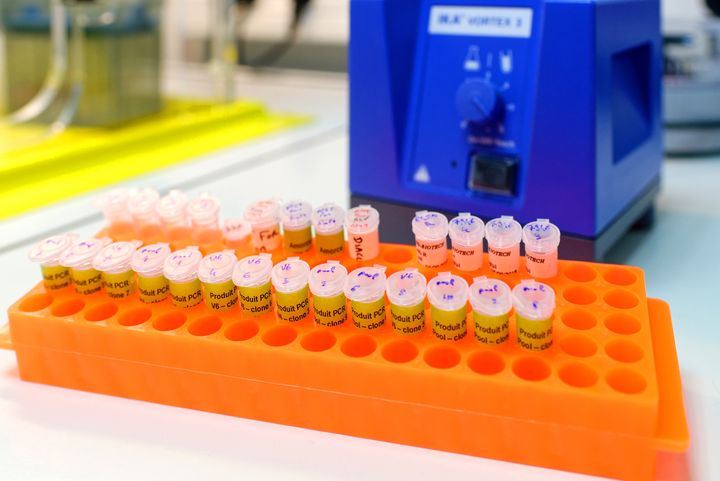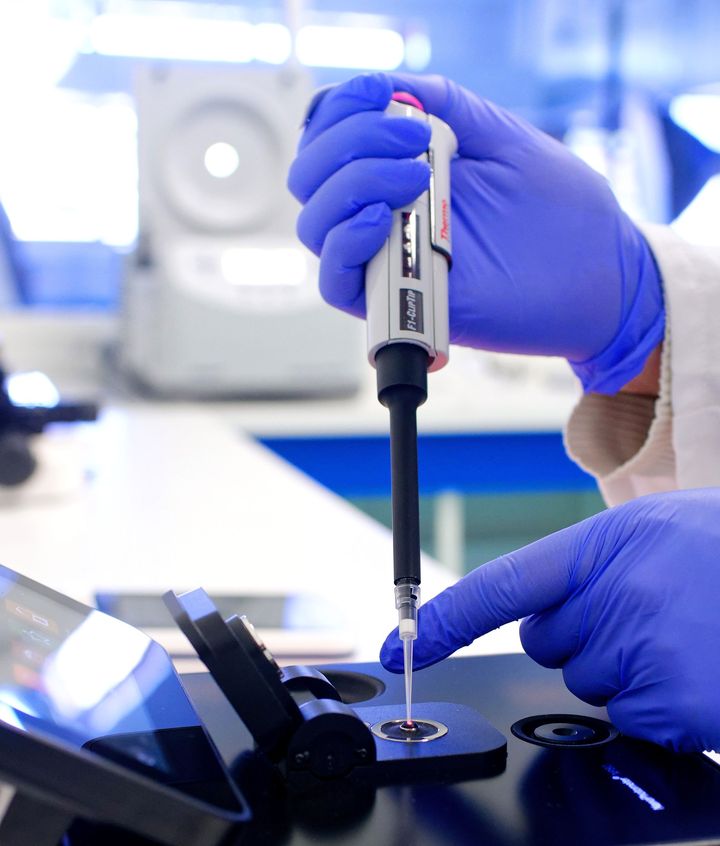 To ensure (guarantee) an optimal extraction, we use the most appropriate method according to/depending on the kind of sample provided.
Whatever the method used, the main steps of the preparation are:
Lysis: mechanical, chemical or enzymatic depending on the nature of the sample
DNA or RNA isolation: on a silica column or by differential centrifugation
Purification: elution of the column after removal of proteins and other contaminants
Quality control (optional): spectrophotometric determination of sample concentration or visualization of the electrophoretic profile on agarose gel.


Purified DNA (or RNA) is resuspended in ultrapure water or elution buffer (usually Tris-EDTA). The quantity and quality of the extracted nucleic acids are evaluated by spectrophotometric assay using the Implen NP80.
The genetic material may be returned to you by post or carrier, or may be used directly for molecular biology analyzes in our premises.
Interested by our offers
More informations needed ?