Biomnigene, a company expert in molecular biology, provide quality genomic analysis services to biotechnology companies, associations, and other organizations.
Since June 2018, the team has been located in the TEMIS microtechnics house in Besançon. Composed of passionate engineers trained in the most recent techniques, BIOMNIGENE is able to answer many of your questions and needs in terms of molecular biology such as:
DNA/RNA extraction from tissues, faeces, cells, bacteria, urine, blood, saliva, semen...
DNA amplification by PCR, cDNA amplification from RNA by RT-PCR
Quantifying gene expression by qPCR
Purification of PCR products, DNA libraries, plasmids
Quantification/detection of DNA, RNA, SNPs, microsatellites
DNA, RNA, cDNA, plasmids and DNA libraries quality control
Sequencing of nucleic acids, small genomes (bacteria), mRNA, transcriptomes, metagenomes, exomes by the SANGER method or by high throughput Illumina technology on MiSeq and iSeq100.
Specialized in genomic analysis, BIOMNIGENE is able, thanks to its institutional and private know-how, to develop advanced experimental protocols in accordance with Good Laboratory Practices. His expertise also covers other areas of molecular biology such as the construction of recombinant plasmids and even extends to cell biology.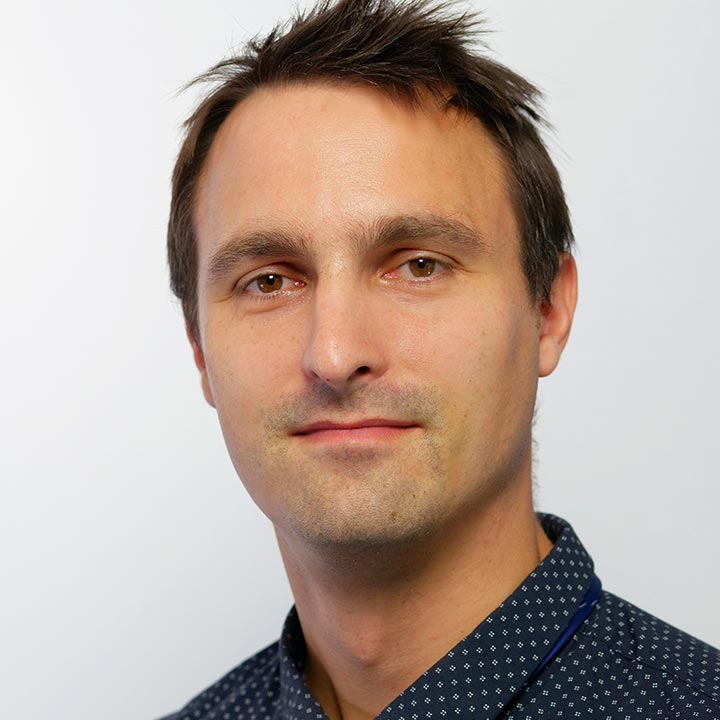 Alexandre DOUABLIN
CEO - Sales representative

PhD in molecular and cellular biology, with 7 years' experience as director of various laboratories in Europe, he is the company's CEO. Listening to your projects, he is your main contact for any commercial request.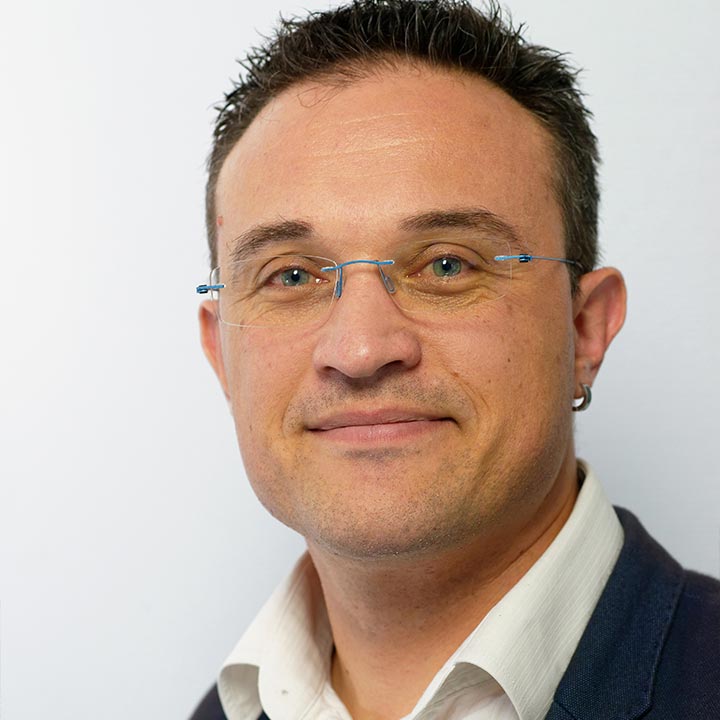 Cédric DIDIER
Head of Administration and Finance
Graduated with a Master 2 in management and administration of companies and a Master in biotechnology, he ensures the management of the company and is your contact for administrative formalities..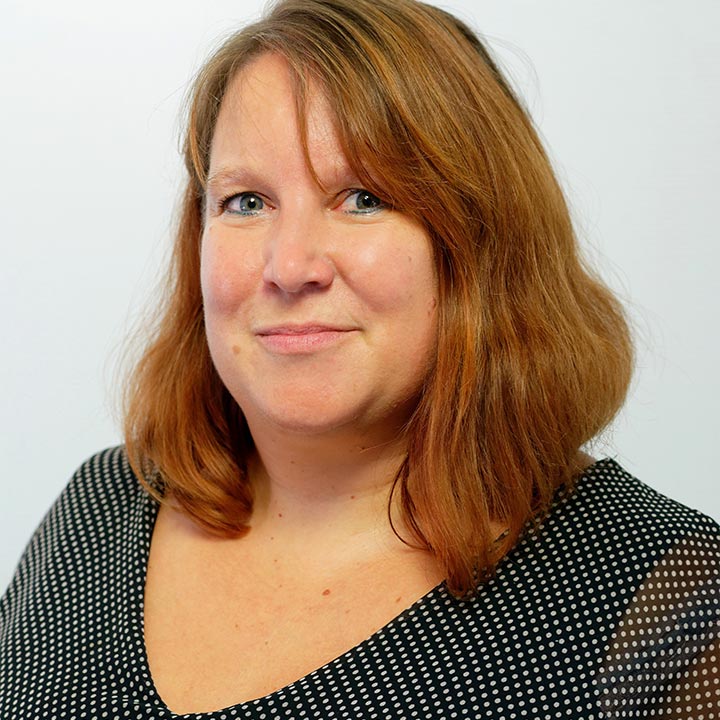 Bénédicte ROGNON
Scientific project manager

PhD in molecular and cellular biology, her research experience mainly focused on the study of microorganisms makes her your preferred adviser on scientific issues related to health, agri-food and the environment.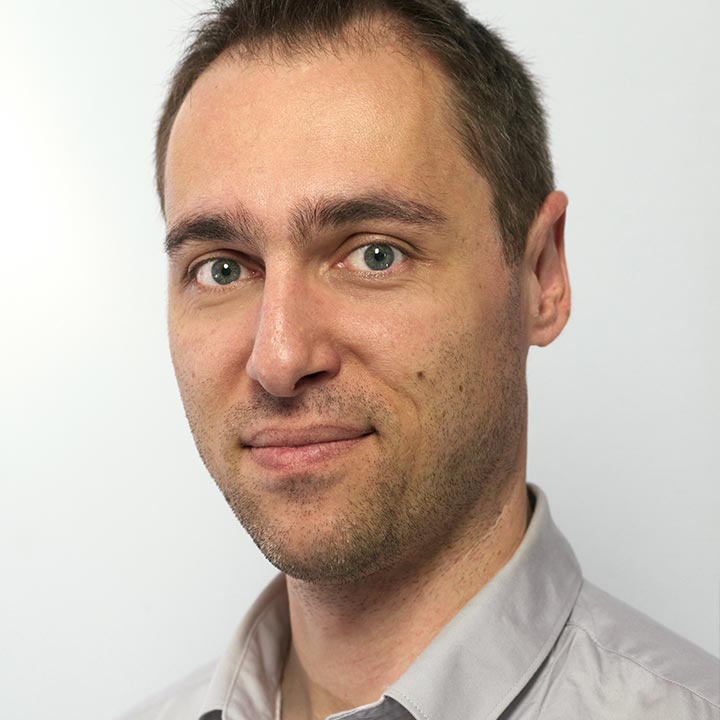 Fabrice BOUILLOUX
Scientific project manager

PhD in molecular and cellular biology, specializing in developmental biology and transcription. Thanks to his knowledge of many models, he provides you valuable assistance in the design and implementation of your projects.
Also qualified for Sanger sequencing, NGS library preparation, and the use of the latest generation Illumina devices, they are your contacts for all scientific questions (advice, development, realizations...)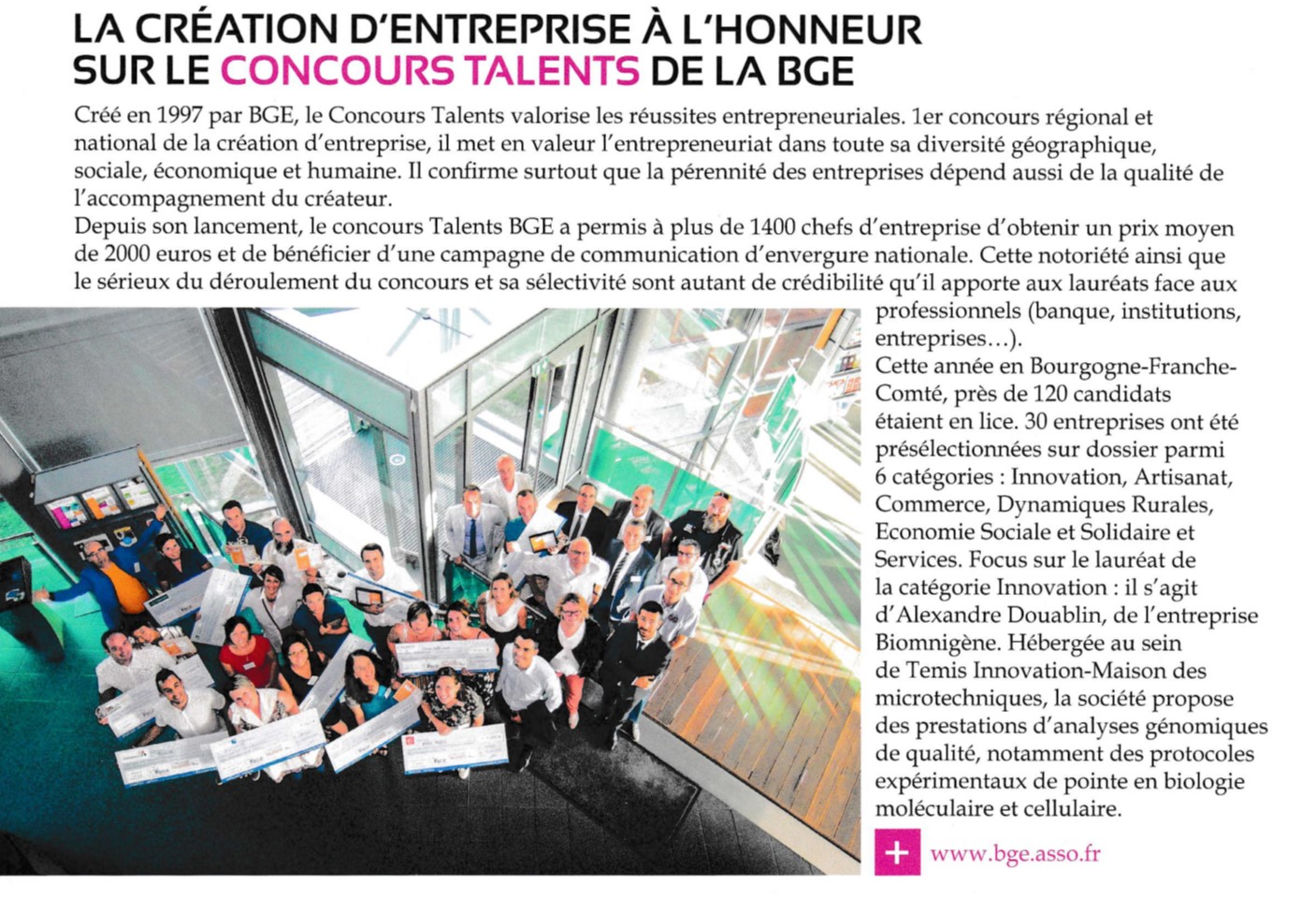 Trace Ecrites News from 03/11/2019
Est Républicain from 03/07/2019
Est Républicain from 06/12/2018
Magazine of the Grand Besançon n°91
Winner of the "Talents de l'Innovation" award 2019
On July 10, 2019, the BGE Franche-Comté talent competition was held.
Biomnigene wins the 2019 "Talents de l'Innovantion" prize and a €2,000 endowment from Crédit Agricole de Franche-Comté.
Thanks to the BGE de Franche-Comté and all its partners.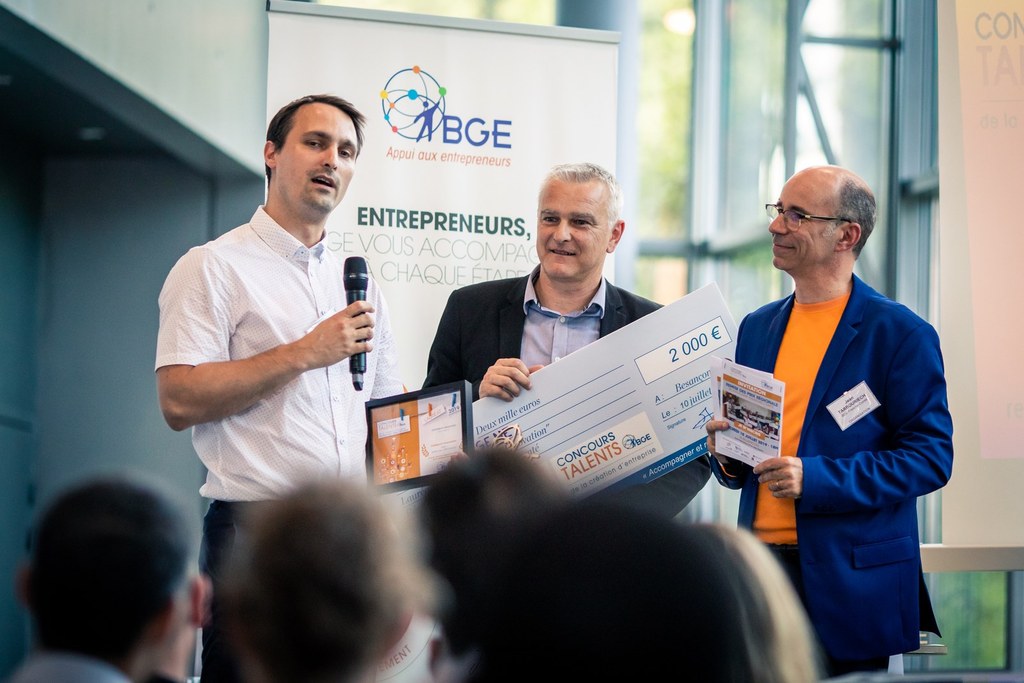 Laureate Réseau Entreprendre 2018
Biomnigene is now a successful candidate of the Réseau entreprendre of Franche-Comté, with the support of Mr. David HERIBAN of Percipio Robotics.
Below : Alexandre DOUABLIN holding the trophy of the 2018 winners of the Franche-Comté entrepreneurial network, surrounded by Anthony JEANBOURQUIN (CCI du Doubs) and David HERIBAN (Percipio Robotics).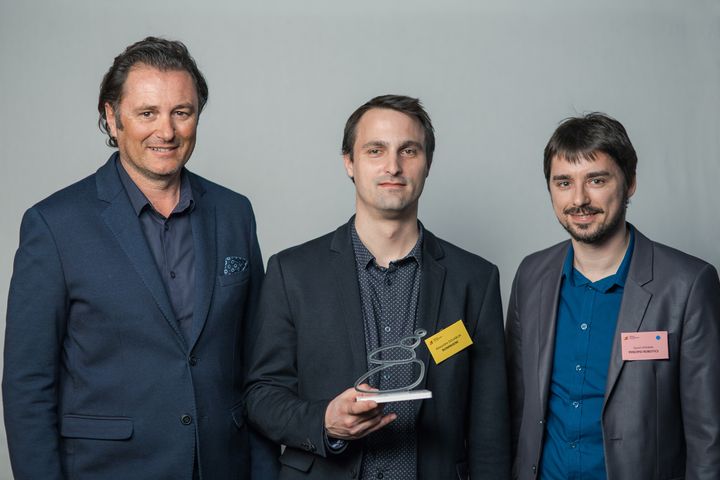 Startup Weekend 2017
First Startup Weekend winner from Besançon, which took place at the Maison des Microtechniques from 19 to 21 May 2017